16 Different Food Plot Blends to Choose From
Straight Ingredients, Native Mixes and more…
We Are America's Wildlife Research Leader
Tilt The Table In Your Favor For Having Success
Grandpa Ray's specializes in providing the best nutrition for the whitetail deer on your property starting with the soil. We do this with offering a full line of high-quality food plot seed, plant foods and minerals. We go the extra mile by helping you understand the best way to use our products with our consulting services. We are a leader in Wildlife Forage Research with multiple educational research plots in the state of Wisconsin.
Learn More About Our Process & Products: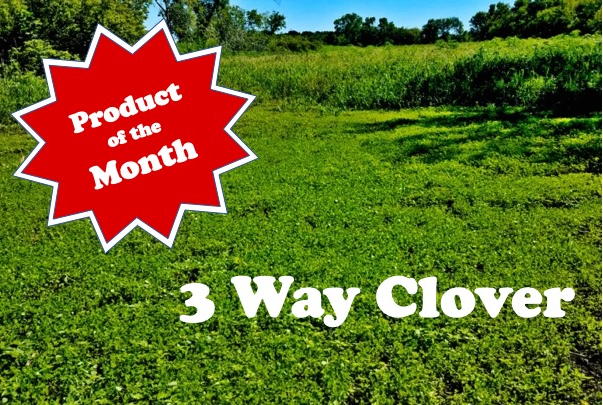 Grandpa Ray Outdoors was started as a tribute to my Grandpa Ray who owned the farm where I grew up and received my passion for animal nutrition and agronomy. In 1990, I graduated from UW-Platteville with a degree in Ag Business/Ag-Economics. In 1991, I became one of the first independent ruminant nutritionists in the United States. In 1992, I started selling alfalfa, clover, small grains, and other seeds. 
I was involved in research at the state level for the discovery farm program, sampling forages every week to show the differences in quality. Over the years I provided nutrition work for farmers, other nutrition consultants and independent Agri businesses. I know nutrition at an elite level and am a feature speaker for the Open Season Sportsman's Expos across the US. I have over 300 products in the marketplace that I formulated for other companies.  In 2015, I started Grandpa Ray Outdoors to educate people with an end goal of doing my part to change the wildlife industry.
JOIN TEAM GRO'S
MEMBERSHIP PROGRAM
Basic Membership
Monthly Newsletter

Monthly TEAM GRO Member Only Specials

Access to TEAM GRO Member experimental mixes

10% off ALL ORDERS

Access to TEAM GRO Educational Series private Facebook group
Silver Membership
Everything from the Basic Membership

TEAM GRO hat

Updated food plot guidebook
"I cannot thank Grandpa Ray Outdoors enough, for bringing quality products to the hunting community. Not only do they provide excellent products, but they are educators on how to maximize the plant's full growing potential. QUALITY and TONNAGE are two very important factors in supporting a growing deer herd and GRO has brought that to my food/habitat areas. A couple of years ago I was the food plotter who would put seed in the ground and hope that it would grow. I had no idea what a plant needed in order to make it healthier, more nutritious and more palatable. I started doing some research and came across John and his company, Grandpa Ray Outdoors. He had many informative instructional videos available on YouTube and Facebook. There is also the special membership community and page on Facebook for questions and answers. I found this platform to be EXTREMELY helpful in answering all my questions. With help from Grandpa Ray Outdoors I was able to harvest my largest whitetail to date, 198" Thank You!"- Eric Spacek
Visit One of Our 40+ Retailers!